Are you looking for how to install Dolby Atmos apk on Android without root/with root? Well if yes then you are at right place as I am going to share 3 ways to get Dolby Atmos for Android.
Popularly known for developing audio, video and voice technologies as well as audio noise reduction and encoding, Dolby Laboratories have also recently taken the mobile technology world by storm.
Dolby Atmos, released in June 2012, found its way into smartphones with Lenovo A7000 being the first to receive it. Since then, smartphones like Nokia 6, Lenovo Vibe K5, ZTE Axon 7, Samsung Galaxy S8 and S8 Plus provide support for Dolby Atmos.
What is Dolby Atmos?
Dolby Atmos is a spatial surround sound technology that enhances cinema viewing and general music experience by producing a 3D audio effect. The same, which was earlier restricted to the cinema and home theatres, has finally entered the smartphone industry.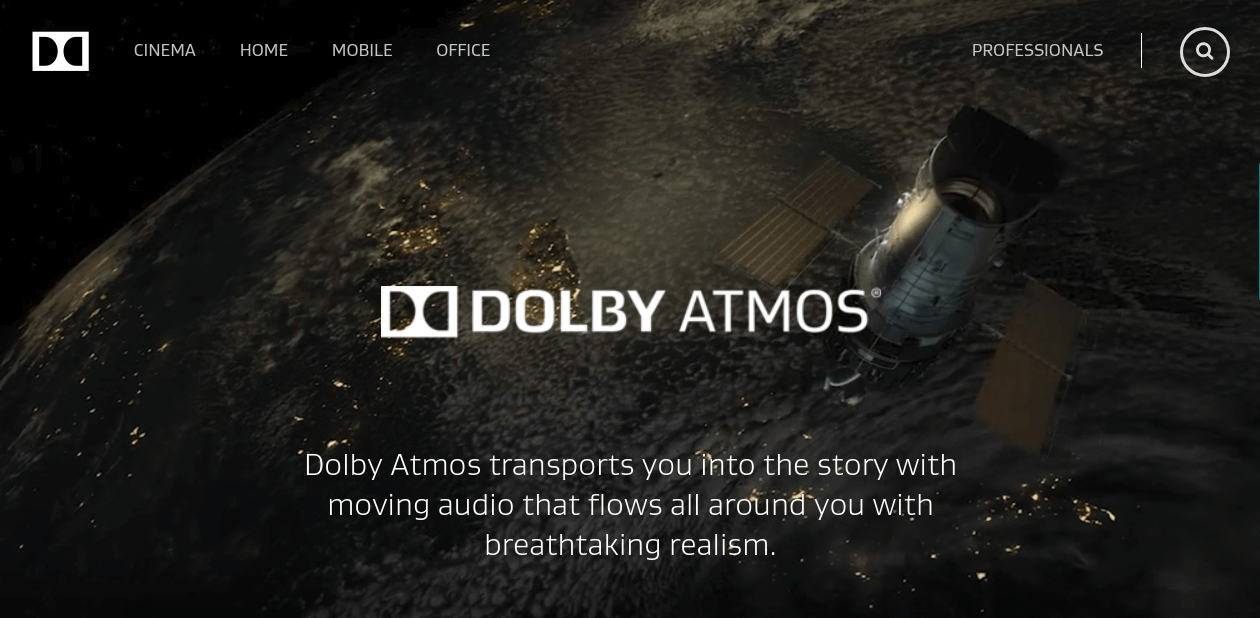 With Dolby Atmos installed on your Android device, you can enable your media to emulate the 3D audio effect using the software-based solution offered by Dolby Laboratories. While some smartphones come bundled with the Dolby Atmos application pre-installed, most smartphones use an inbuilt equalizer which hardly compares to the quality of Atmos.
For such devices which do not have Dolby Atmos out of the box, or those which do not support the application itself, it might be a daunting task to experience the 3D experience that comes with using Dolby Atmos. The following article deals with the methods one can use to download and install Dolby Atmos on their Android devices.
How to Install Dolby Atmos Apk On Android?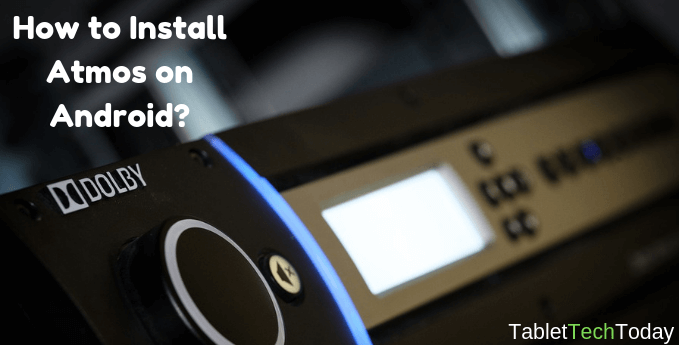 Method-1: Install Dolby Atmos without rooting your Android device
Users often feel that rooting a device to use a single app is overkill. Sometimes, it becomes a necessity to install custom ROMs, but this is not one of those cases. You can experience true 3D surround sound by downloading the Dolby Atmos Apk and install the same just like other applications on your smartphone.
What makes this method the simplest out of the 3, is that all you need is the Google Play Music app and the Dolby Atmos app to unlock the audio enhancement potential of your device.
The requirements of this method are as follows –
An Android smartphone (non-rooted)
Google Play Music application
Dolby Atmos App
The following lists the steps necessary to get Dolby Atmos up and running on your Android smartphone without having to root it –
Step-1:
Download the Dolby Atmos Apk from here.
Step-2: 
Before performing this step, make sure 'install from unknown sources' has been enabled beforehand. Following the download in the above step, install the Dolby Atmos App (without recovery). Reboot your smartphone after successful installation of the Apk.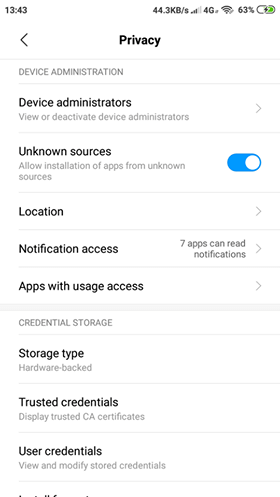 Step-3:
Skip this step if Google Play Music is already installed on your smartphone, otherwise, proceed to download and install this application.
Step-4:
Navigate to settings and disable the default equalizer on your Android smartphone. This is usually the one linked to your default music player. This step is essential to avoid the 'App, unfortunately, stopped' prompt.
Step-5:
Open the Google Play Music app and navigate to the Overflow or More Options menu (indicated by 3 dots) at the upper left corner and click on the settings option in play music and scroll down.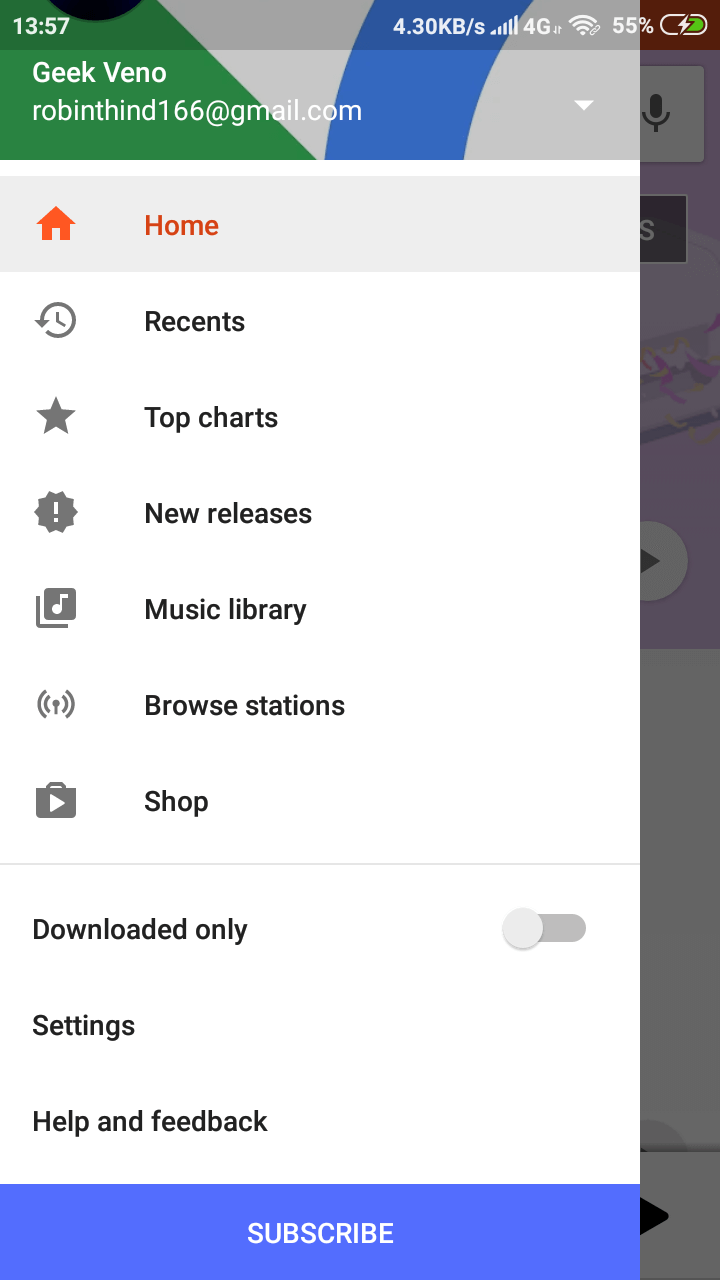 Step-6:
While Dolby Atmos might already be automatically enabled, it is recommended to navigate to the equalizer and enable Dolby Atmos.
Step-7:
Return to the music library and play any song of your choice. Switch between your default equalizer and Dolby Atmos to test the differences in quality of the equalizations.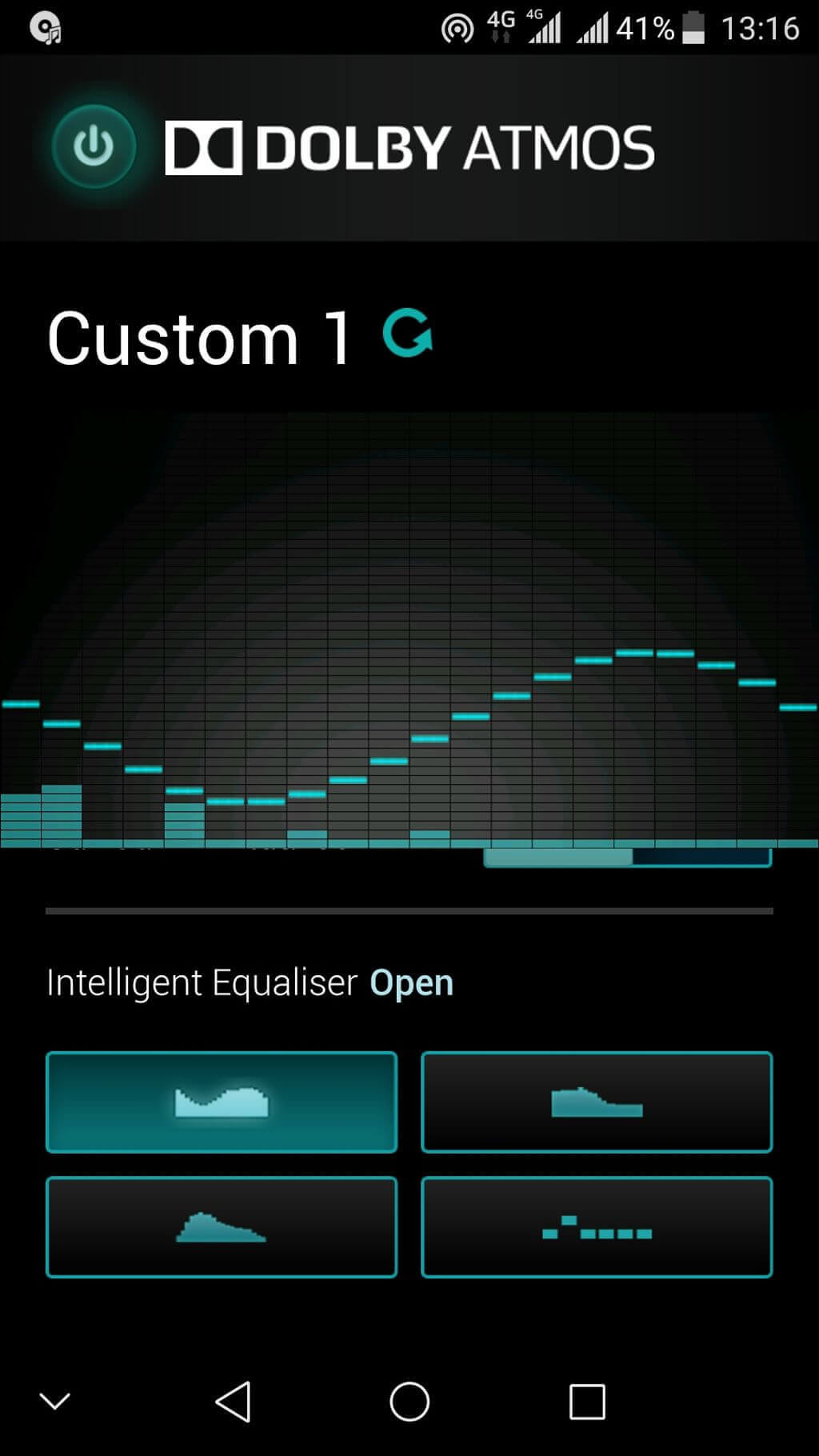 While the above steps will successfully enable Dolby Digital effects (better recognizable using headphones), real Dolby Atmos can only be accessed after rooting your device. Following the above steps will get you Dolby Digital Equalizer that works only with Google Play Music. To experience better surround sound effects, check out methods 2 and 3.
Method-2: Install Dolby Atmos on rooted Android with custom recovery mode
Unlike the previous method, here you need to have a custom recovery tool installed on your device because unless you flash the Dolby installer file, it would not be possible to install the Atmos app completely. This method is simple and gets the job done with a few more items added to the requirements list above.
Some tools required for this method to work are as follows –
An Android smartphone (JellyBean 4.3 or above)
Dolby Installer zip file
Dolby Atmos App
Custom Recovery Mode installed (CWM, TWRP etc.)
Once you've gathered all the necessities, follow the steps listed below to install Dolby Atmos on your smartphone –
Step-1:
Download Dolby Atmos Installer zip file by clicking on the link.
Step-2:
Save this zip file on your internal (device) memory or on your SD card.
Step-3:
Switch off your Android smartphone and boot it into Recovery mode. On most devices, this can be accessed by pressing the power key, volume increment key, and home button simultaneously.
Step-4:
Navigate to options and select Install. When prompted, search and click on the downloaded zip file to initiate installation of the Dolby Atmos application.
Step-5:
The flashing may take some time, from a few seconds to a couple of minutes. Wait until the recovery flash process terminates.
Step-6 :
Next, tap on the 'Wipe cache/Dalvik' option to wipe out the ROM without having to wipe date or internal storage. Following this, you must reboot your device to successfully install the Dolby Atmos app on your phone.
It should be noted that the button combination used above to trigger recovery mode might not be the same on your device. In case your smartphone does not boot into recovery mode using the combination written above, look up the procedure to activate recovery mode for your smartphone.
If the above steps are followed precisely, Dolby Atmos will be up and running in no time, giving you all the 3D audio enhancements you desire.
Method-3: Install Dolby Atmos Apk without a custom recovery
Since custom recovery adds the burden of rooting your device, Dolby Atmos can be installed on your device without having to use TWRP and similar tools. Users who are not well versed with the Android operating system will find this method trickier than the ones described above.
The following are the required tools to make this method work –
A File Explorer app (we recommend ES File Explorer)
Dolby Installer Zip file
Dolby Atmos Apk
Follow the steps listed below to install Dolby Atmos on Android without custom recovery –
Step-1:
Download the Dolby Atmos Apk from here and extract it to your preferred storage using ES File Explorer.
Step-2:
Enable 'Root Explorer' after swiping left on ES File Explorer home screen.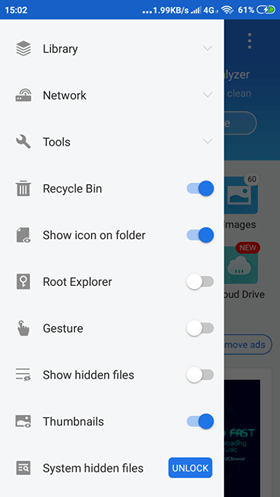 Step-3:
Go to the extracted folder and copy the Apk files and paste them to the directory defined by the path /system/priv-app that is located in internal (device) memory.
Step-4:
Using the Overflow/More Options menu inside the priv-app folder, change the permissions of the copied files as –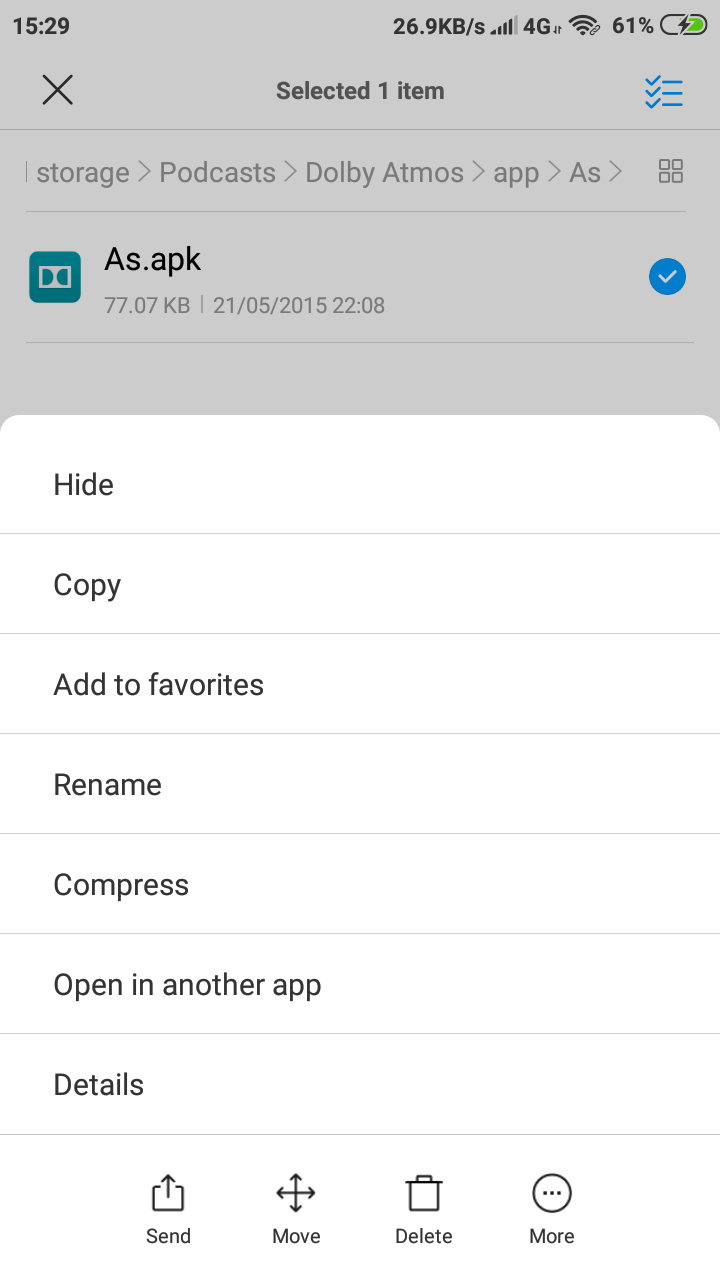 Owner – Read, Write
Group – Read
Other – Read
Step-5:
Return to the downloaded folder and copy the folder named 'Dolby' to /system/. and change its permissions as –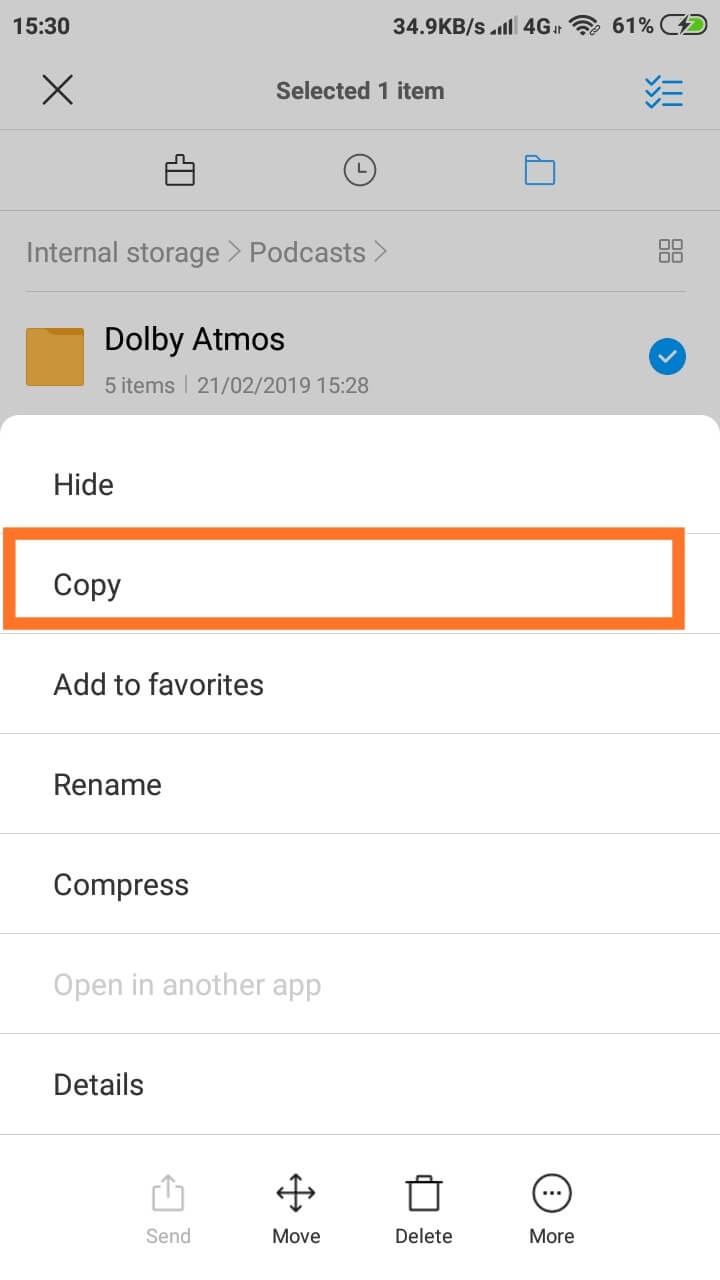 Owner – Read, Write, Execute
Group – Read, Execute
Other – Read, Execute
Step-6:
Open the 'etc' folder in downloaded and cut the file titled 'audio_effects.conf' to/system/etc/ and overwrite existing files. Copy the file 'android.dolby.xml' in 'etc' folder to /system/etc/permissions/.
Similarly copy 'libstagefright_soft_ddpdec.so' present in the 'lib' folder and paste it in /system/lib/ directory.
Finally, copy 'libdseffect.so' file from soundfx folder inside lib and paste it in /system/lib/soundfx/. Change the permissions of each of the files mentioned above similar to step 5.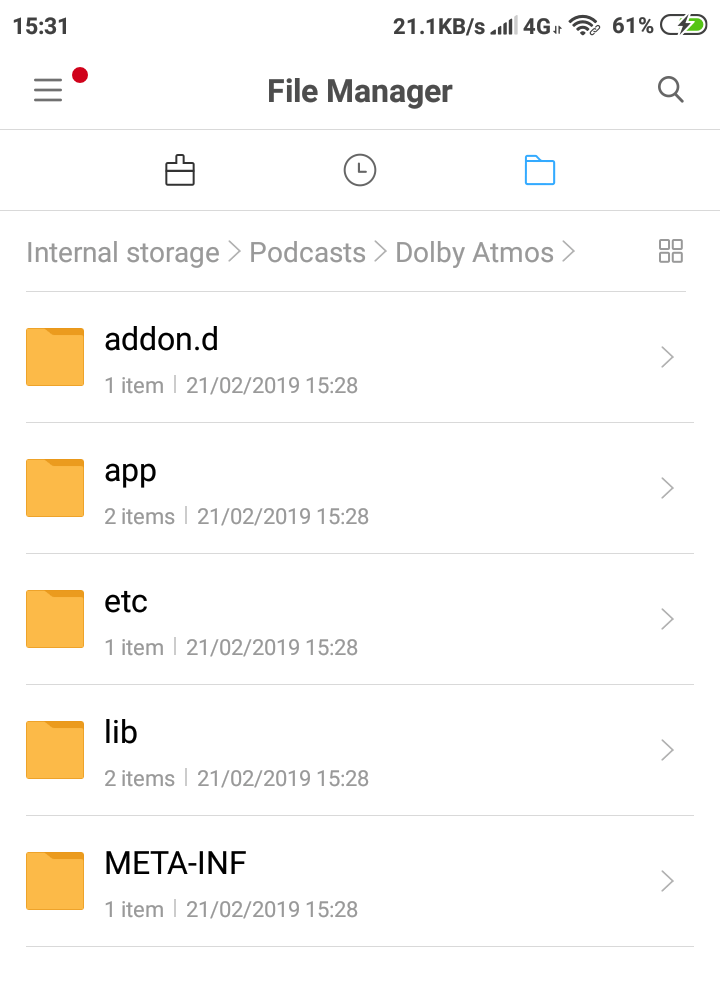 Step-7:
Select the entire 'etc' folder and copy it from downloaded to 'Vendor'  by pasting it into /system/vender/ and change its permissions similar to step 4.
Step-8:
This concludes the installation process. Simply reboot your device to successfully complete the procedure and you will be able to find Dolby Atmos in your apps list.
While this method looks overly complicated, it is a tidy substitute for having to root your device and use a custom recovery to enable the sound enhancements of Dolby Atmos. Give it a try and unlock the limitless potential of sound effects Dolby Atmos has to offer.
Wrapping Up
This brings us to the end of this article which enlists the various methods one can employ to download and install Dolby Atmos Apk on Android device (rooted or non-rooted). With Dolby Atmos, you get a well-rated equalizer that is not superficial and works better than most in the market.
The UI is user-friendly and easy to use for beginners. With a relatively higher voice quality when compared to other equalizers, you will be tempted to try it out, and what better time than now!
Go ahead and try out one or all of the methods in the above tutorial and let us know how Dolby Atmos meets the sound requirements of your Android device in the comments below. To get more guides like this then follow [Tablettechtoday.com].
[simple-author-box]