Do you want to unlock/activate your iOS device? Well, today I am back with best iCloud bypass tools to unlock your device. Apple introduced iCloud on June 6, 2011, a breakthrough service at its time of release. Icloud is one of the best cloud storage service available on the internet today.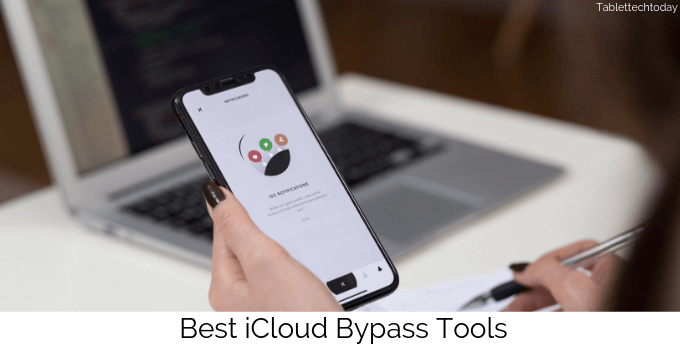 Signing up for iCloud will give users 5GB of free storage. If it's not sufficient, you can upgrade to more extensive storage plans. You can access your iCloud account from iPhone, iPad, Mac or PC, and store and edit contents from any of these devices.
You can store photos, videos, contacts, calendar, tasks, Internet browser favorites, or email account using it. Apple's iCloud offers Activation Lock feature, which keeps the data safe if an Apple device is stolen.
10 Best iCloud Bypass tools to unlock iPhone
Owner of the Apple device can enable "Find my iPhone," which will link your Apple ID to the device ID. This will lock the device, and you can unlock the device only by using the owner's Apple ID and password.
So, you will need to bypass iCloud's Activation lock to unlock iPhone if you have bought a second-hand iPhone or a stolen iPhone from eBay or Craigslist. Well, I have compiled a list of ways you can unlock your iPhone by bypassing iCloud. I have also shared GB WhatsApp.
1. Apple iPhone Unlock
This is the official iPhone unlock service provided by Apple. It is one of the best and easy way to bypass your iCloud Activation lock. It is a service, not a tool, which means it has a better chance of success.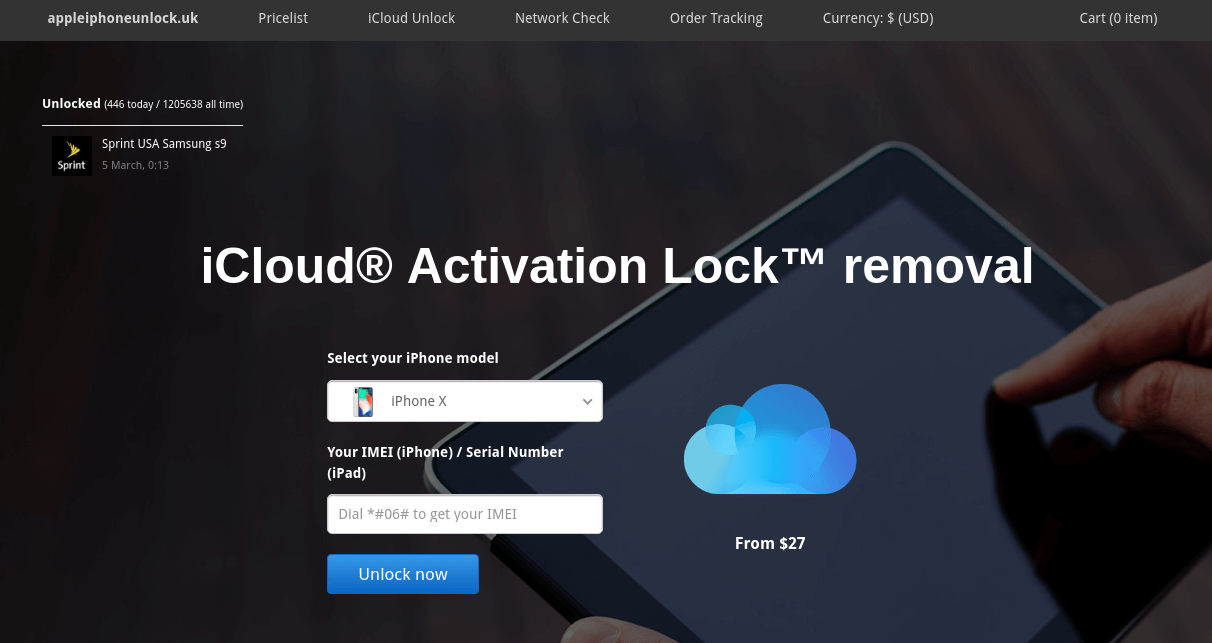 It works with all iPhone, iPad, and iWatch models, enabling you to activate a device if you have forgotten the password.  You can use this by entering your device model (e.g., iPhone X) and your IMEI (iPhone) or serial (iPad) number.
It is a paid service, which is a huge downside of Apple iPhone Unlock. The prices of this service start from $16. It will permanently remove the Activation lock from the device in under 72 hours. For more information, visit this link.
Must Read: Best Rainmeter Skins
2. iCloudDnsBypass
This tool is second best iCloud bypass tools which allow its user to bypass iCloud lock with ease. Icloud DNS Bypass lets you watch videos, play games, browse websites and do a lot more on your locked device.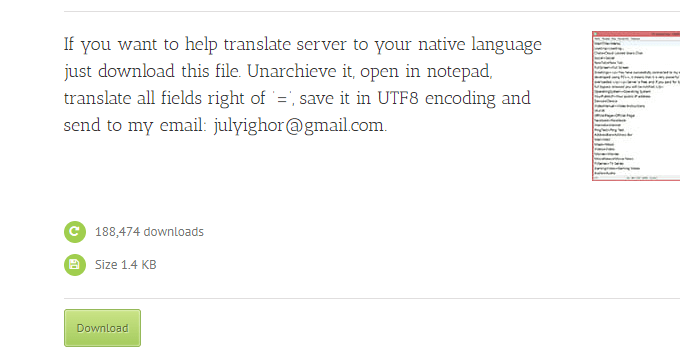 It accomplishes this by connecting to their private Apple servers to bypass the lock. iCloud DNS Bypass also offers Advanced menus with most popular websites.
The developers of this tool claim that over 30 million devices iCloud DNS Bypass server. It is fast, secure, and free of charge. You need to choose a DNS server according to your location.
If the DNS servers are not working, then you can download the Local DNS iCloud DNS Bypass server to bypass iCloud Activation lock. We have also shared FM WhatsApp.
3. DoulCi Activator
This iCloud unlocking tool is one of the best and efficient bypassing tool available on the internet. It has pretty impressive User Interface, and it is capable of bypassing iCloud within 20 minutes.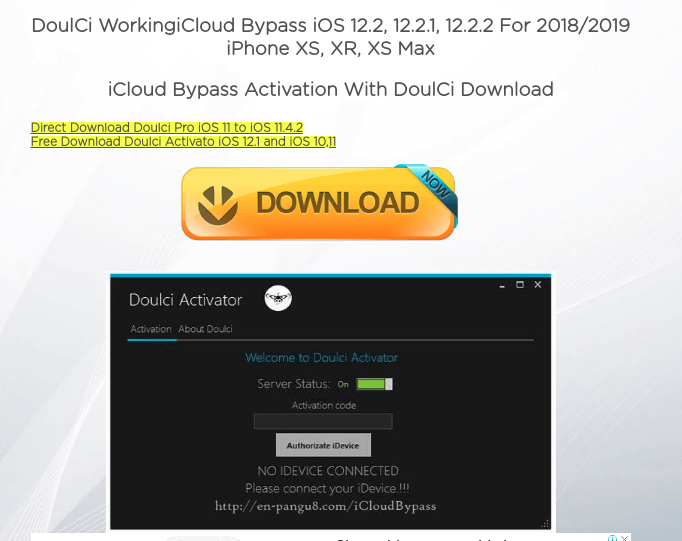 DoulCi Activator supports almost all iOS devices. This utility tool is entirely free. It might not support the latest version of iOS. Download the DoulCi Activator from this link. Install it on your Windows or Mac PC.
Then you need to register your iDevice in the DoulCi system to identify your device in the unlocking process.
After the registration is complete, connect your device to the PC and enter the username and password provided by DoulCi. The server will unlock your device within 20 minutes.
Also Check: Survey Bypass Tools
4. iCloudin
iCloudin is pretty easy to use, and it is compatible with almost all the iOS devices. iCloudin is free, and you can watch the tutorials posted in the official site to bypass iCloud activation lock.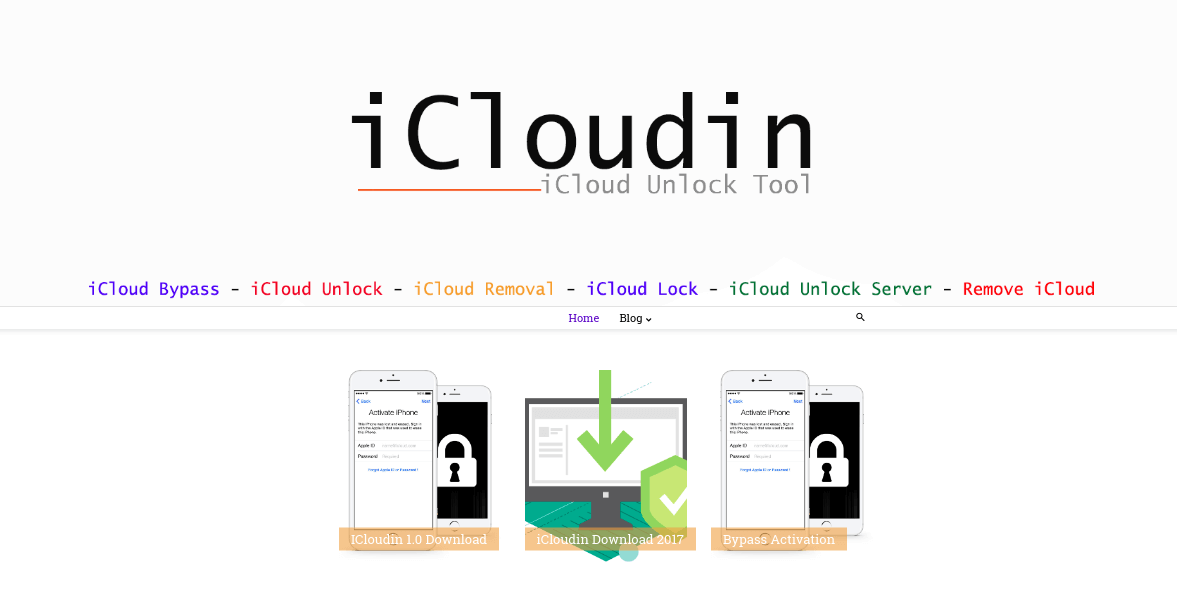 Its users have praised the ease with which this tool can be used. You might face some problem while downloading the tool from their site, due to advertisements and pop-ups.
Download the tool from this link. Connect your phone to your PC through a USB cable. Install iCloudin and launch it.
It will ask for the IMEI number of the phone and the Token ID which is provided with the downloaded file. After the completion of the process, you can use your iPhone without any restrictions.
5. iCloud Activation Bypass Tool
This free tool is used to bypass iCloud's Activation lock on your iOS devices. iCloud Activation Bypass Tool is straightforward to use and can be employed by beginners to unlock your iPhone.
Download the free software and install it on your PC. Connect your iPhone to your PC using a USB cable. Launch iCloud Activation Bypass Tool and then scan for your device.
You need to enter your device's IMEI number. Then tap on "Bypass Activation lock" and wait for the process to complete. This tool will then erase your iCloud account from your iPhone. Also, download Dolby Atmos.
6. GadgetWide
GadgetWide is almost similar to iCloudin and DoulCi. It has some good tutorials to help you use this tool to bypass iCloud's Activation Lock.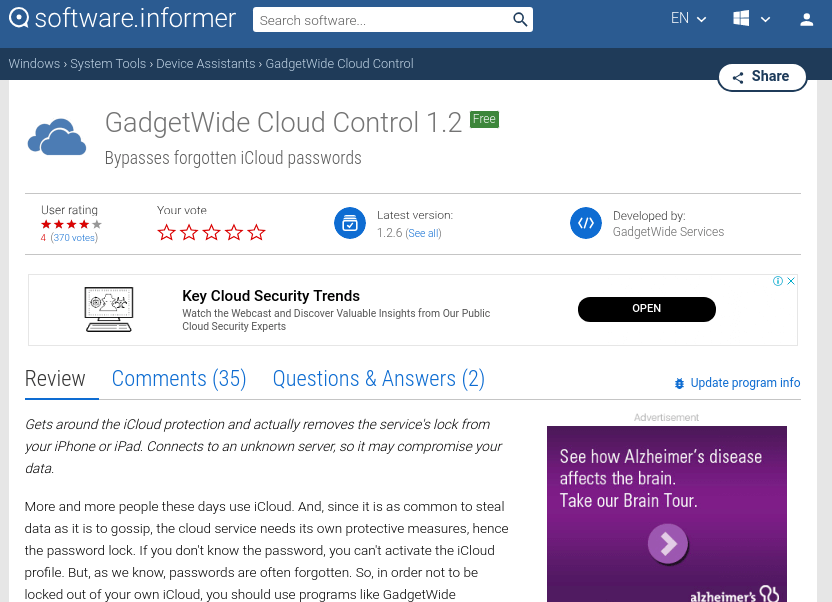 It is counted as one of the best iCloud bypass tools due to the praise it receives from its users. You need to launch iTunes to unlock your iPhone.
This tool might expose your details to third-parties, as it requires you to launch iTunes. Download the tool from this link and launch it.
Then you need to register and launch iTunes. Connect your iPhone to your PC. Wait for the bypassing to complete, and then you can use your iPhone without any issues.
7. Open My iCloud
This tool is fast and can be used effortlessly. The developers of this tool claim that it can unlock a device under 10 minutes, which is quite impressive.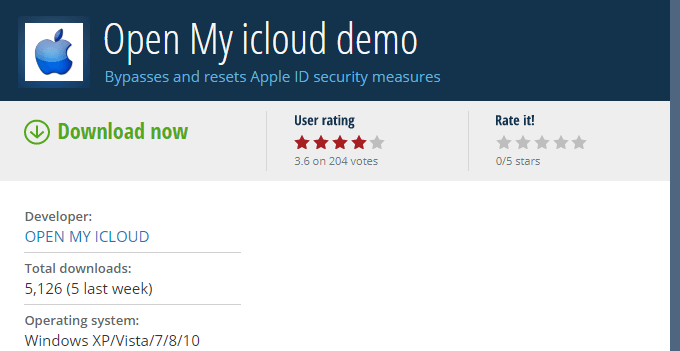 This tool is compatible only with Windows PC. It runs on Windows 10, 8, 7 and other versions. This tool requires XAMPP local server to bypass iCloud activation lock. It supports most iOS versions except for the newer ones.
This tool lets you reset the Apple ID settings using your IMEI data and removing the set passcodes and login credentials. There is a free demo version available for this tool. But for a better outcome, you should try out the paid version.
Must Read: Get iPhone Emojis
8. iCloud Remover
This free best iCloud bypass tools can be used to unlock an iPhone and recover data from a locked phone. This tool does not remove all the iCloud functionality from an iPhone.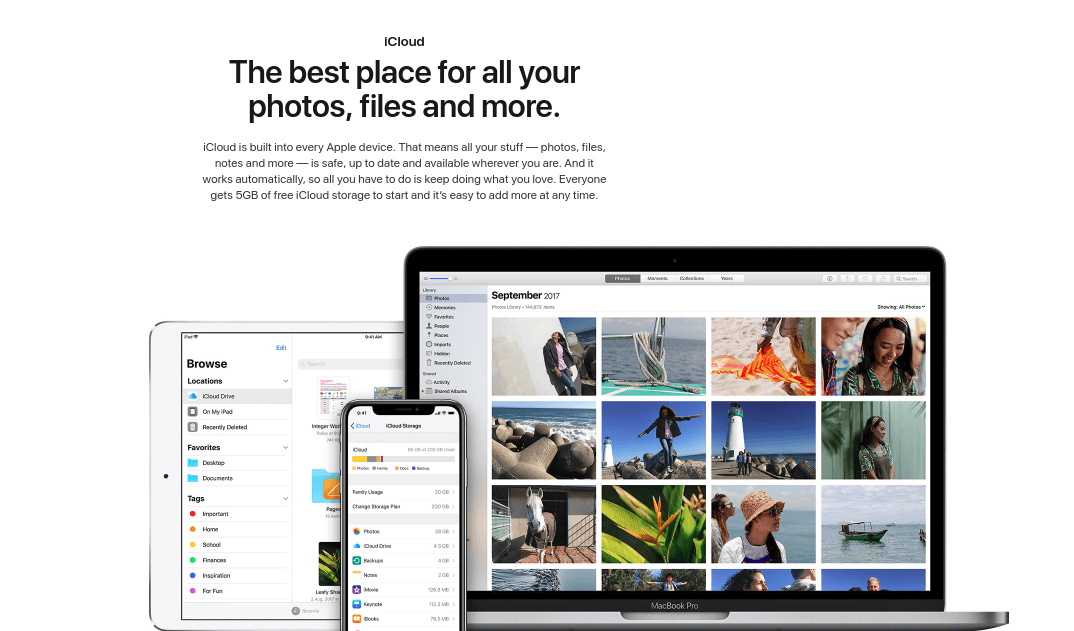 Icloud Remover supports all the newer devices, but it has some problems with the newer iOS versions. It only supports iOS 9 and lower versions.
You may encounter some problems while using this tool, so it is recommended to use it after watching proper tutorials.
9. iActivate
It is a tool designed for removing MDM (Mobile Device Management) profiles and bypass MDM Activation screen. It can be used on any iPhone and iPad devices.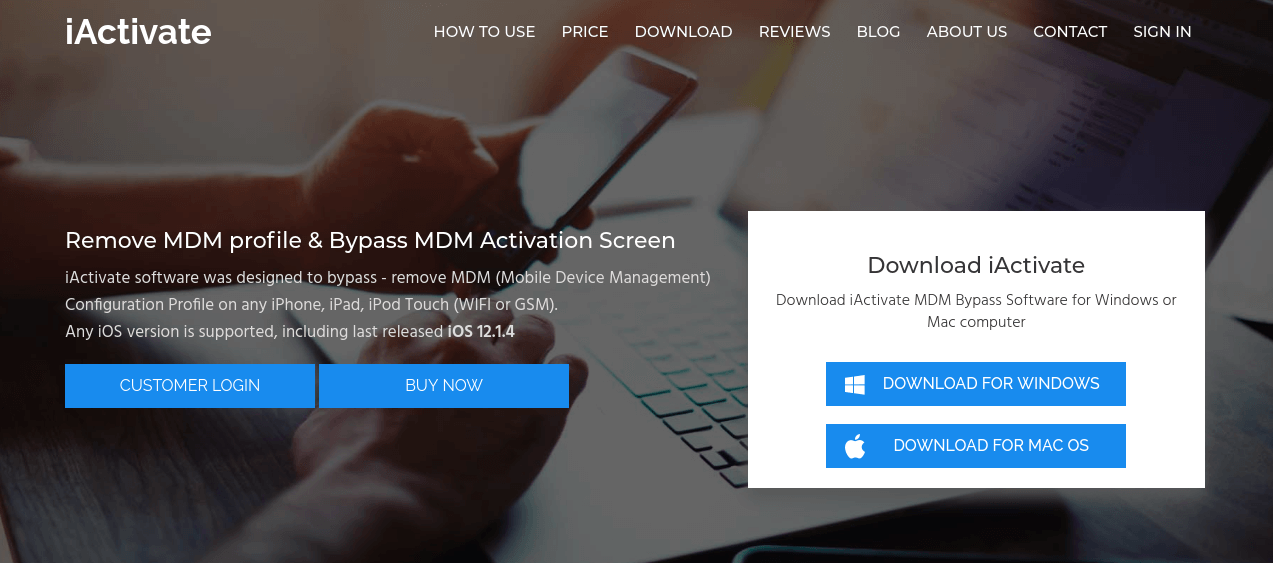 It is a free Windows application, and moreover, it is straightforward to use. This tool can remove iCloud Apple ID within minutes and let you access your device.
It removes all the configuration profile and restrictions from the Apple device. Visit this link, then follow the steps provided in the tutorial to bypass iCloud's Activation Lock.
10. iRemove
iRemove is the last iCloud bypass tool in the list of best iCloud bypass tools. It is a paid software, which lets you unlock your iPhone running on iOS 7 and 10. This tool can be used with surprising ease, as it only requires a few clicks to bypass iCloud to unlock iPhone.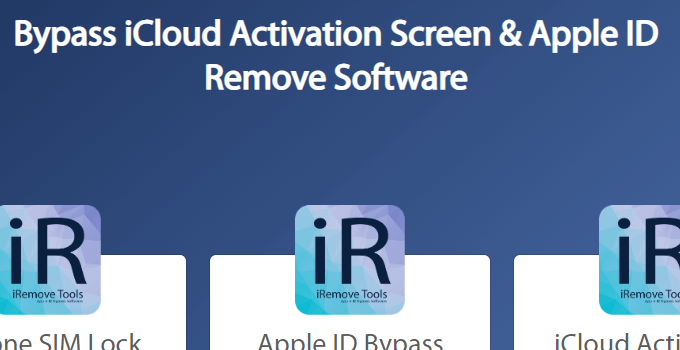 It can also be used to bypass Apple ID account remotely. Follow the steps provided in the official site to bypass Apple iD and iCloud account. You can download the iRemove tool from this link.
Must Read: Xbox One Emulator
Wrapping Up
Well, that's all for the best iCloud bypass tools. Go through the list to find the tool best suited for you. If you are looking for a free tool, then iCloudin, GadgetWide, DoulCi Activator, and iCloudDNSBypass are the ones you should check out.
If you want a hassle-free, safe and efficient method, then Apple iPhone unlocks, iRemove and iActivate might be the tool for you. Make sure you follow the instructions for all the tools clearly, to safely bypass iCloud and unlock your iPhone.