Are you looking to change fonts on Android without root? Well, this whole article is for you. Android is a mobile operating system which is known for high flexibility and multiple customizability options. You can change almost everything in an Android device in terms of its UI elements.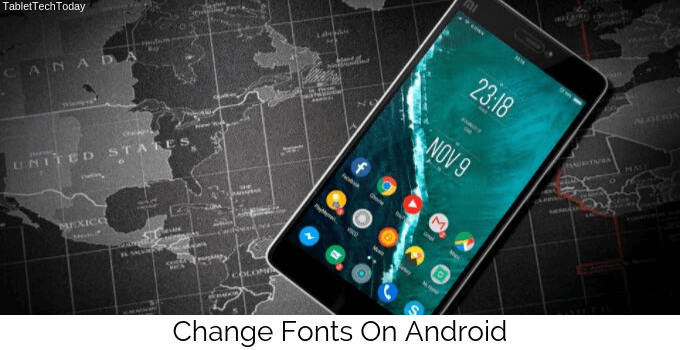 While you can do these things via Android Settings or other third-party apps quite quickly, some things are not easy to change. One such thing in Android is system font which cannot be changed directly using any app or from your phone's Settings app.
Most of the methods out there that can change fonts on Android device require you to have root access. This means that if your Android device is not rooted and you want to change to the fonts of your device according to your preference, then it can be quite difficult.
But there are some methods out there which allow you to change the fonts in Android without using Android. And today we will show you How to Change Fonts on Android without Root.
So, you can find both the well-explained instructions for this process as well as all of the required download links in this article. If you want to customize everything in your Android device including the fonts according to your liking, then make sure to go through this article. Recently we have shared iPhone emojis for Android.
Why should you Change Fonts in Android Devices?
Changing the fonts of your Android device does not provide any functionality, instead it is a cosmetic feature that is appreciated by multiple users.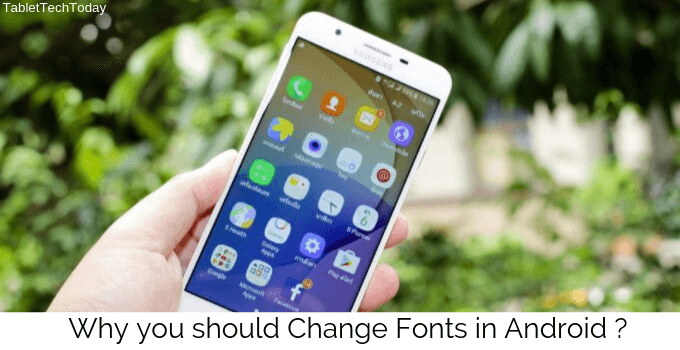 A large number of Android users out there transform their devices with the help of different to make their phone look one of a kind. This is made possible by things like custom launchers, icon packs, live wallpapers, third-party keyboard apps, and much more.
Similarly, having custom fonts can change the way your phone looks and can help match your wallpaper and home screen launcher.
Not only that but some phones like Samsung have their fonts installed out of the box. And not everyone might like these fonts in which case you can use this article to change the fonts of your Samsung device to the stock Android ones. We have also shared install Dolby Atmos apk on Android.
Also Check: Disable Microsoft Compatibility Telemetry
How to Change Fonts on Android without Root?
There are several possible methods that you can follow to change the fonts of your Android device. All the different methods out there use a different approach for changing the fonts of your device.
But since all of these methods do not use root, not every method might work for you. So, to successfully change the fonts in Android, you have to try out several ways found online.
Unfortunately, doing so can take quite a long time as you have to try out all the methods to check which one works for you. Because of this, we have included the best ways for changing the fonts in this article.
Therefore, if you want to customize your Android device according to your liking by changing its fonts, go through the following methods one by one.
Method-1. Install Custom Fonts in your Android Device via iFont
iFont is one of the most popular applications available for Android devices, which allows the user to change fonts on Android. You can easily use this app to install any custom font in your device.
It allows you to either install custom fonts via TTF files or you can get fonts from its in-built library. This means that you can use this one app for both downloading as well as installing custom fonts in your Android device.
And the best part about this application is that it is available for download for completely free on the Google Play Store. You can use this app for changing the fonts of your device by following the given instructions:
Step-1:
First, go to the Google Play Store on your Android device to download and install the iFont application by following this link or using the search feature.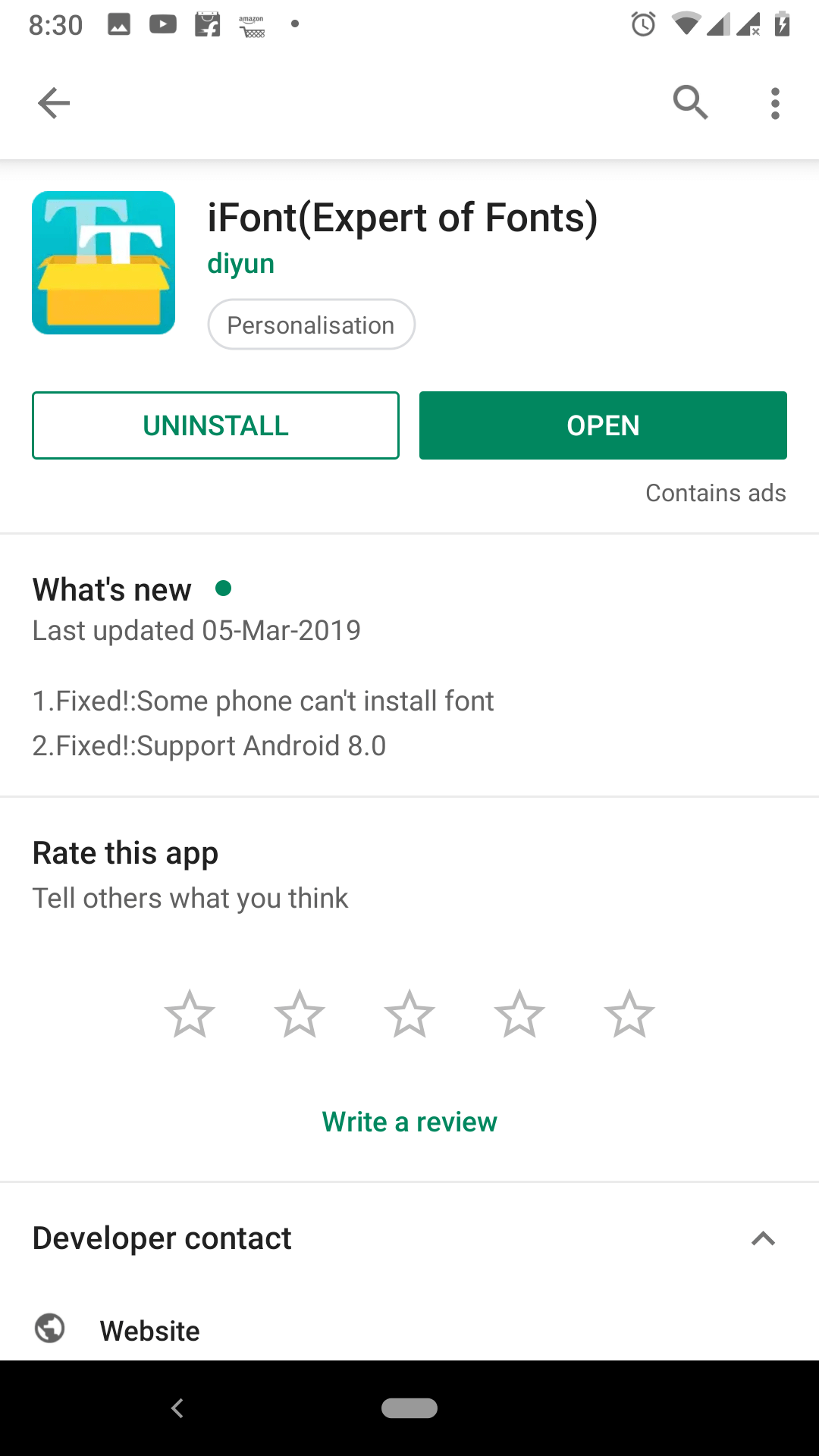 Step-2:
After that, open the app and allow all of the permissions required by the iFont app to successfully work for changing fonts on your Android device.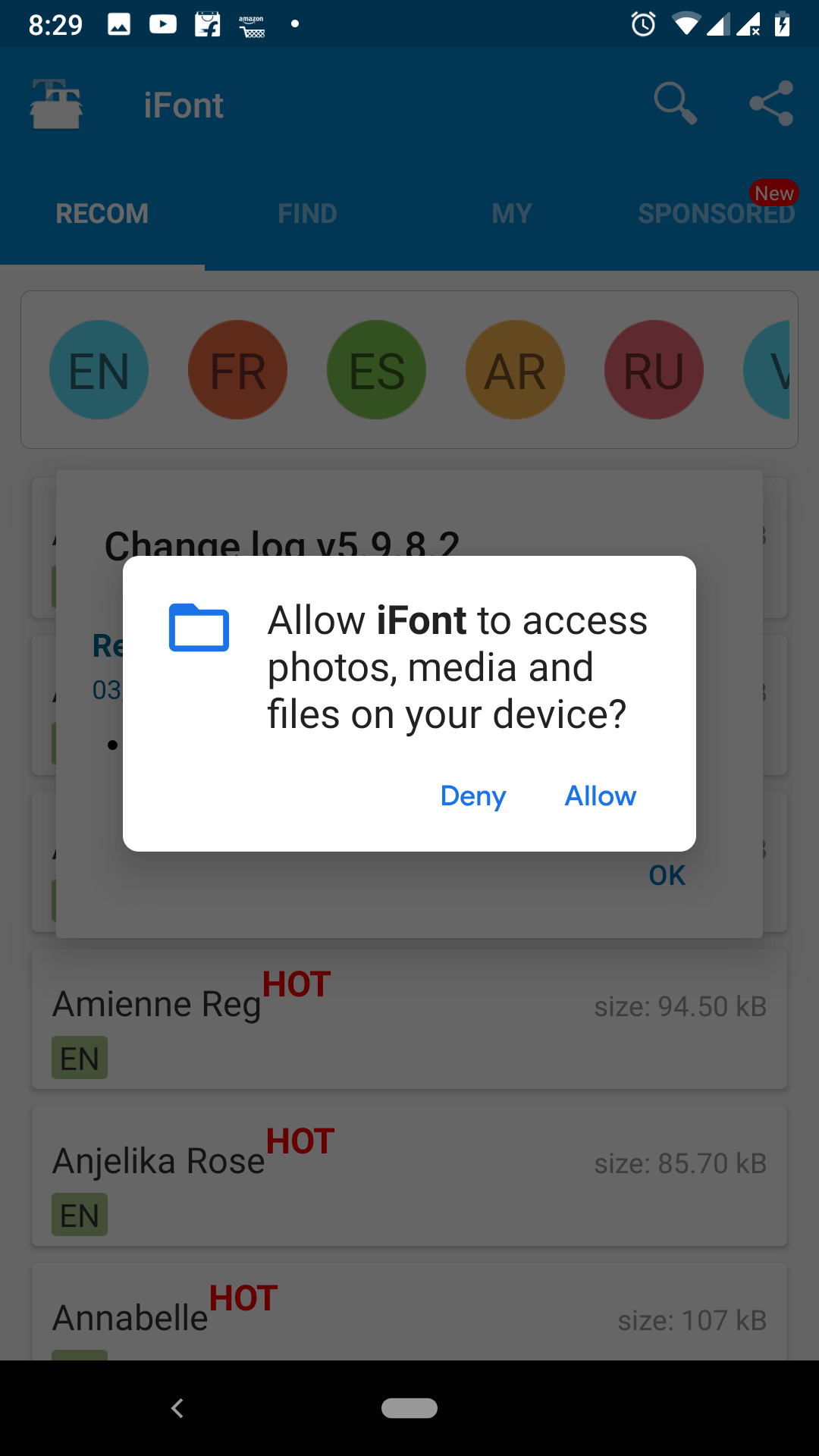 Step-3:
Now, inside the iFont app, go to the Online tab and select the font that you like and want to install on your Android device.
Step-4:
Once you do that, download the desired font and select the Set option in the iFont application.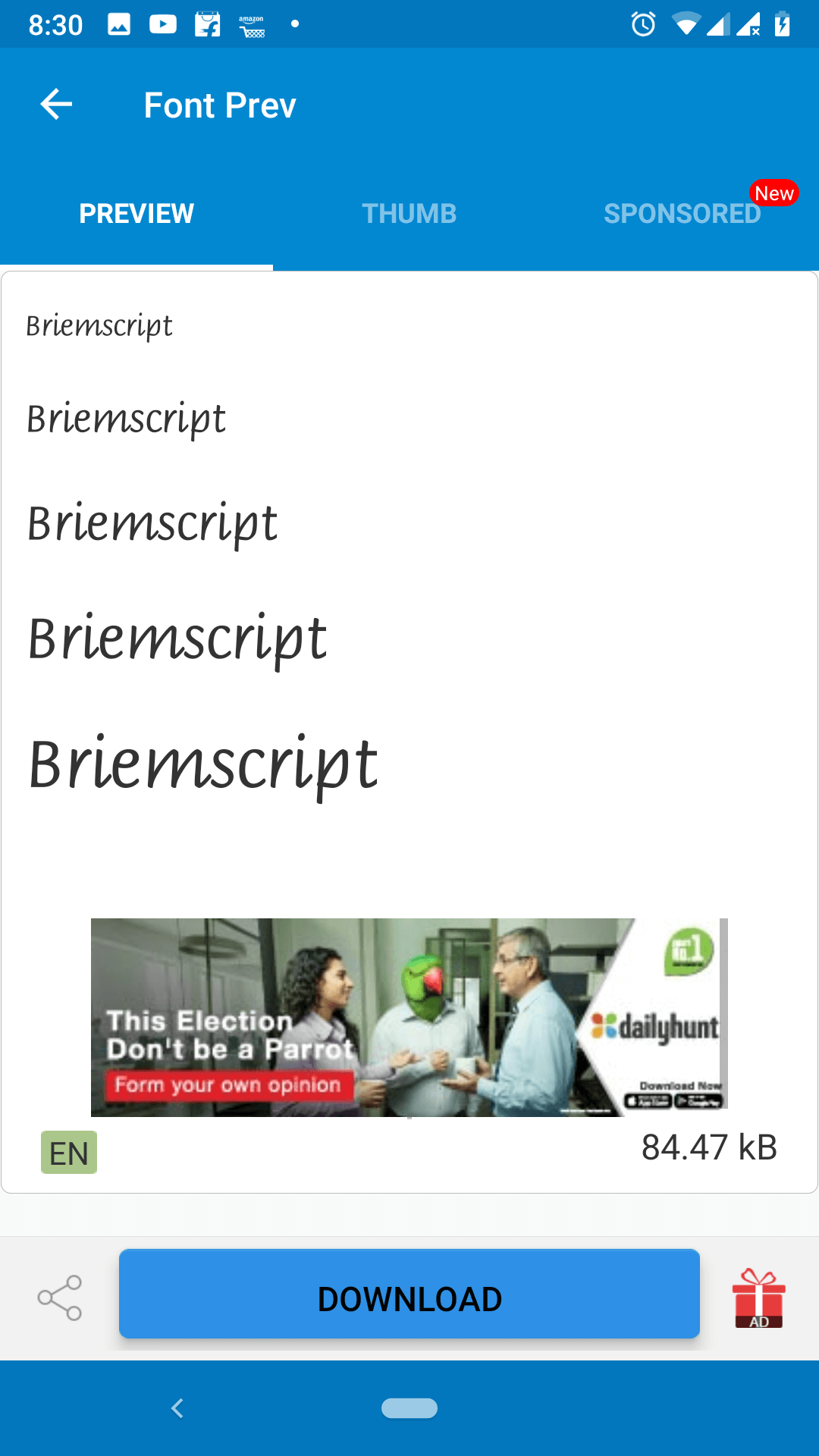 Step-5:
Finally, restart your phone, which will successfully change the font on your Android device.
Must Read: iCloud Bypass Tools
Method-2. Switch Font Style in Android via Font Style Settings
Different Android phone manufacturers like Samsung, Xiaomi, Huawei, etc. have custom Android skins installed in them out of the box. These custom skins have extra included features when compared to stock Android found on devices like Pixel and Nexus.
And some of such devices have the feature which allows you to change the font style easily. In devices like these, you can find the option for changing the fonts right in the Settings app, and you can follow the given steps one by one to change them:
Step-1:
Open the Settings app on your Android device from the app drawer.
Step-2:
In here, go to the Display Settings and look for the Font section.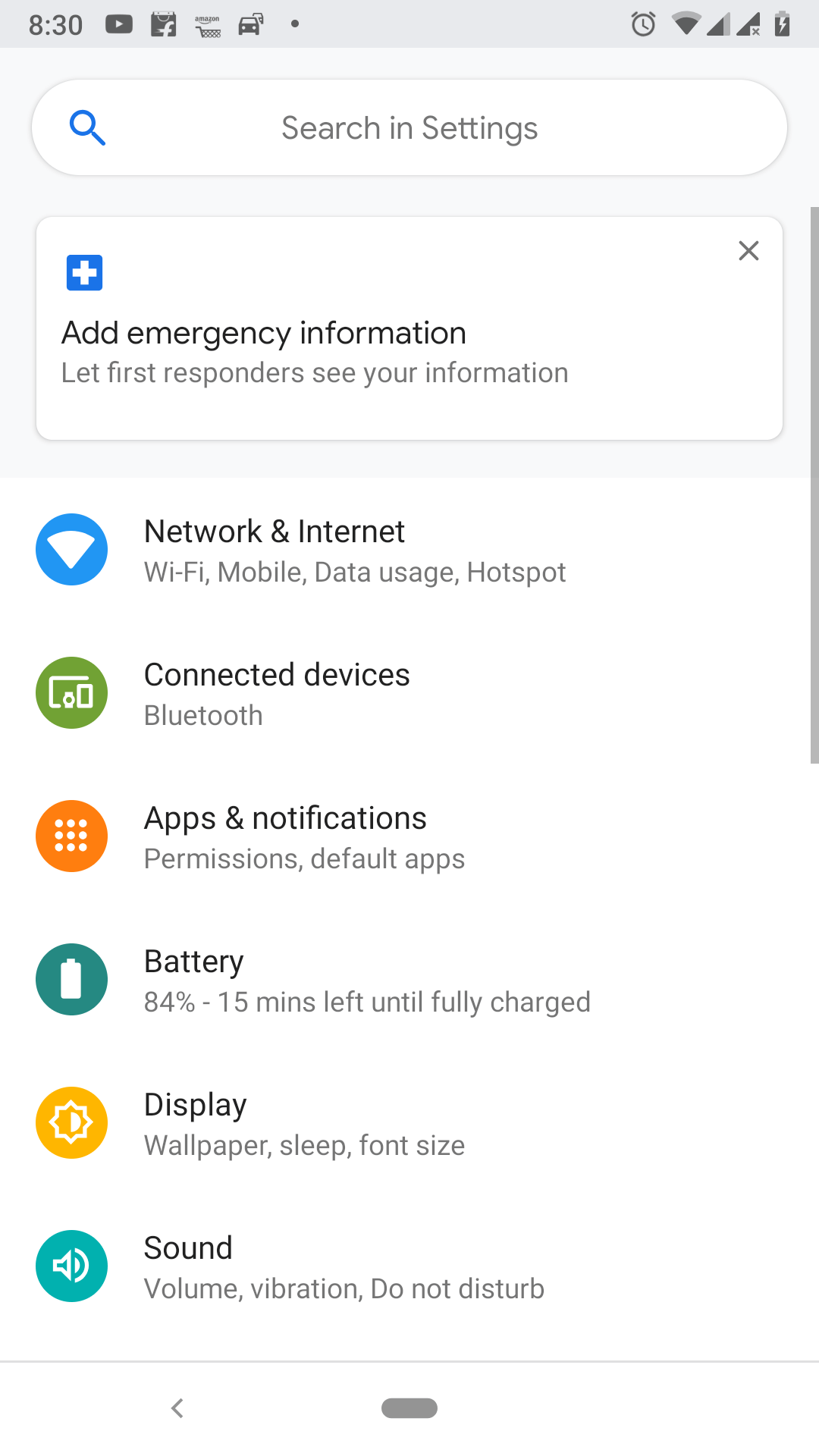 Step-3:
After that, open the Font Style section and choose any of the custom fonts you like. In case if you want more fonts within this option, then you can download any custom font app from the Google Play Store which will add the fonts in your Settings feature.
Method-3. Install a Third-Party Home Launcher Application for Custom Fonts
If none of those mentioned above methods has worked for you if you are on stock Android, then this method might. By installing a custom home screen launcher like GO launcher, you can install custom fonts.
Such launcher applications for Android have multiple customizability options, including custom fonts. While these fonts will not be installed on a system-wide level, you can still change the fonts on your home screen.
Even though you can use any of the third-party launchers available on the Google Play Store, we will be using GO Launcher in this article. So, if you want to get custom fonts for your home screen in Android, you can follow the instructions given here:
Step-1:
Open the Google Play Store and install GO Launcher on your Android device. You can also open this link to download GO Launcher on your phone.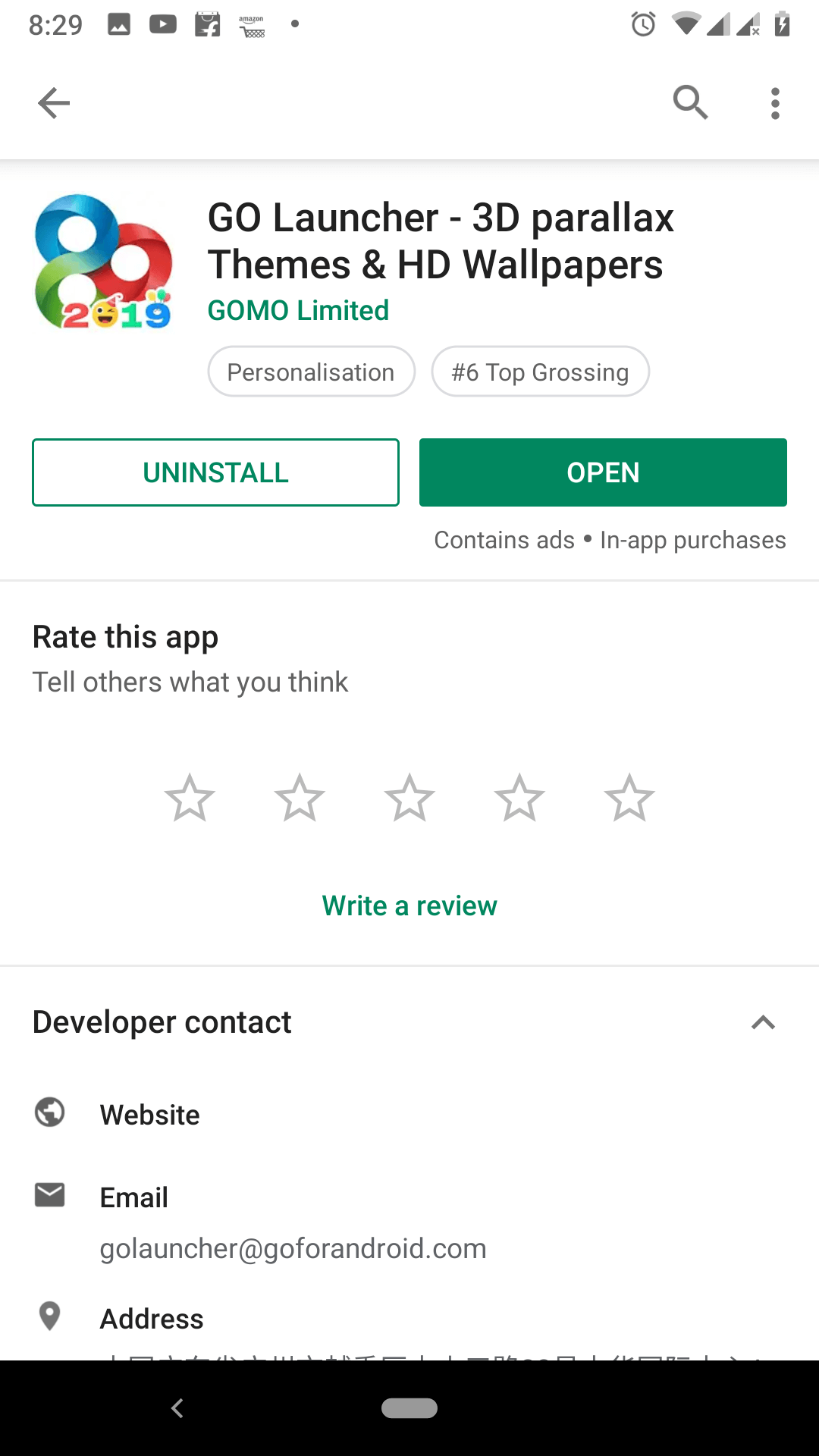 Step-2:
After that, select GO Launcher as your default launcher and open its Settings.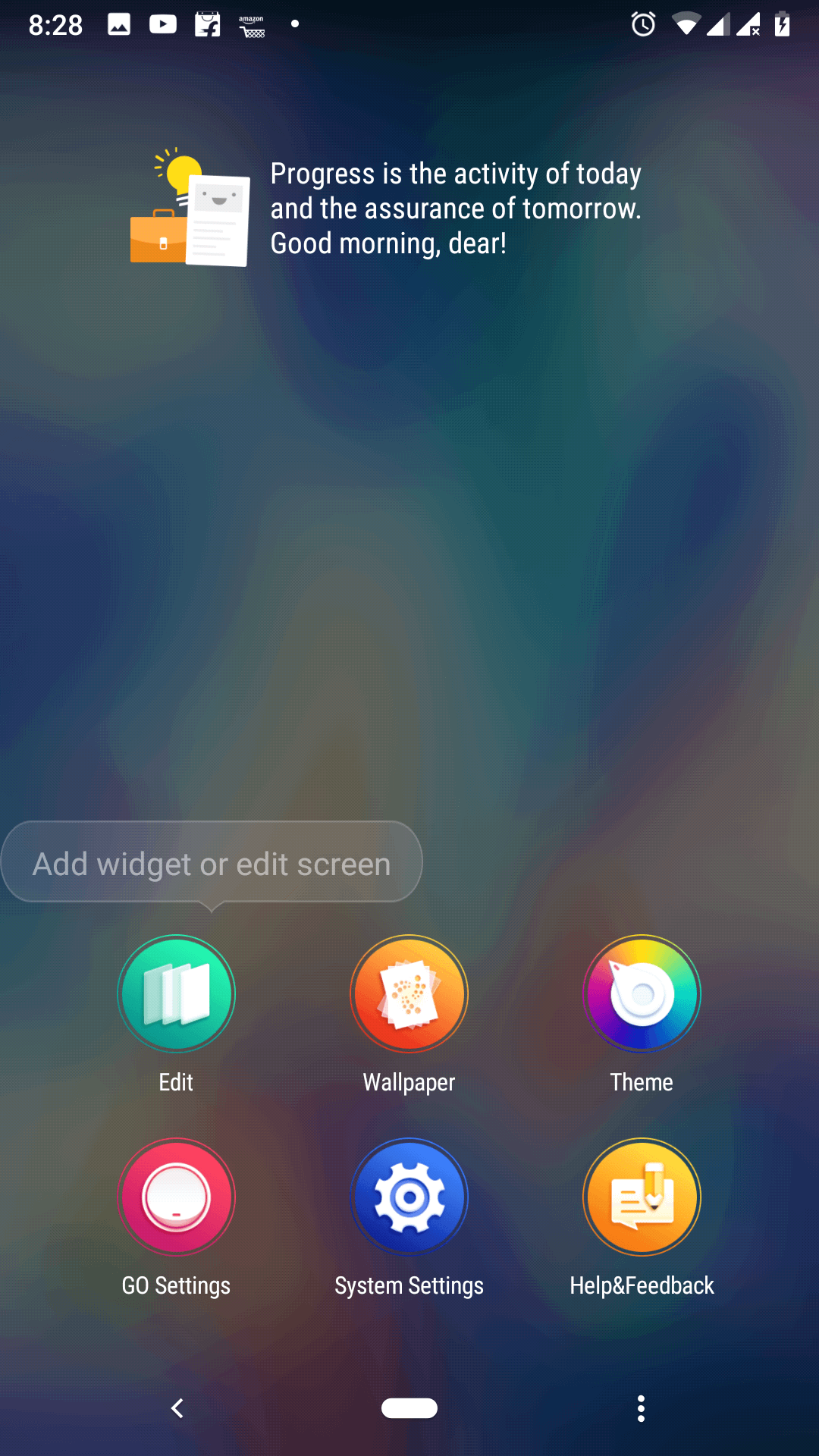 Step-3:
In here, go the Preferences option and look for Font option.
Step-4:
You can then scan for custom font files that can be stored in GO launcher Ex/fonts in the internal storage of your device.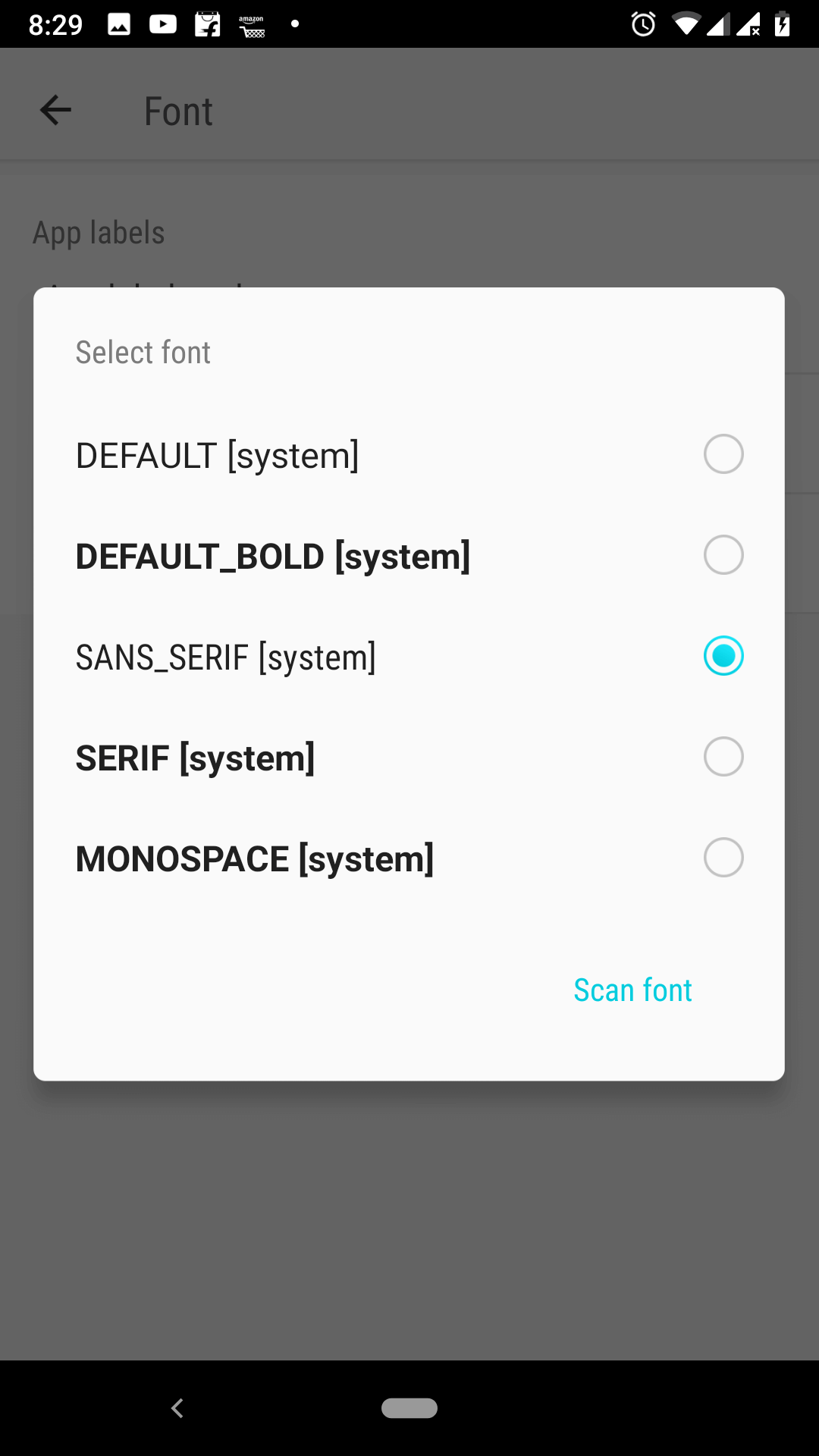 Step-5:
At last, apply the font of your choice, which will change fonts on Android home screen of your Android device.
Must Read: Disable Microsoft Compatibility Telemetry
Wrapping Up
We hope that you've successfully changed fonts on Android device without using root access. If you have any trouble changing fonts then leave a comment below. Share the article with your friends.